Samsung American Legion Scholarship
Samsung, a worldwide leader in electronics, endowed a scholarship fund of five million dollars to be administered by The American Legion. The endowment was made to show appreciation to U.S. veterans who came to the aid of Korea during its struggle against communist forces during the Korean War. "The Samsung American Legion Scholarship Program" established a series of scholarships derived from interest and other income from the $5,000,000 principal amount. In 2010, ten $20,000 scholarships and 91 $1,000 scholarships were awarded.
Eligibility:
High school juniors who participate in and complete either an American Legion Boys State or American Legion Auxiliary Girls State Program and be a direct descendant, i.e. child, grandchild, great grandchild, etc. or a legally adopted child, of a U.S. wartime veteran who served on active duty during one or more of the periods of war officially designated as eligibility dates for membership in The American Legion by the United States government.
__
The American Legion National High School Oratorical Contest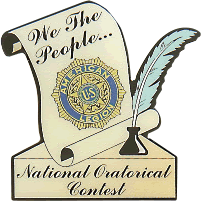 Scholarship awards are presented to the three finalists in the Final Round of the National contest as follows:
1st place — $18,000
2nd place –$16,000
3rd place — $14,000
Each Department (State) winner who is certified into and participates in the first round of the National Contest will receive a $1,500 scholarship. Each first round winner who advances to and participates in the second round, but does not advance to the Final Round, will receive an additional $1,500 scholarship to pursue education beyond high school.
American Legion Junior Shooting Sports
The Annual Junior Air Rifle 3-Position National Championship is a shoulder-to-shoulder match that is held at the USA Shooting Range Facilities at the Olympic Training Center, Colorado Springs, CO. in August. The National Champions in both categories receive $1000.00 college scholarships generously donated by the Sons of The American Legion.
 __
The Eight and Forty Lung and Respiratory Nursing Scholarship Fund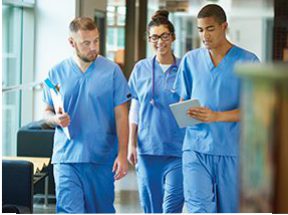 Established to assist registered nurses (RN) with advanced preparation for positions in supervision, administration or teaching. Students are to have prospects of being employed in specific positions in hospitals, clinics or health departments on completion of their education and the position must have a full-time and direct relationship to lung and respiratory control. Scholarship awards are $3,000 each.
American Legion Legacy Scholarship
As an unfortunate consequence of Operation Iraqi Freedom and America's war on terror, many children of our active-duty military personnel are now members of single-parent families. In most cases, this also means their chances to attend college have greatly diminished. Children of military personnel killed on active duty are entitled to receive money toward a college education. But it's not enough.
An education is a powerful way to show our thanks. That is why we have established the American Legion Legacy Scholarship Fund. The American Legion fights to see that our active-duty military personnel and their families are looked after. But despite our efforts, recent years have seen a significant shortfall in dollars allotted by our government. The educational benefit provided to surviving children is one of these critical gaps.
The American Legion Eagle Scout of the Year Award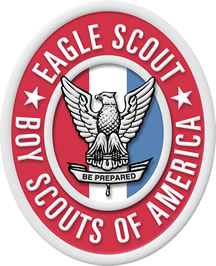 The American Legion annually honors The American Legion Eagle Scout of the Year at its National Convention. The winner of the competition receives an $10,000 scholarship and the three runners-up each are awarded $2,500 scholarships.